How to Dehydrate Pork Skins in a Microwave for Dogs
by Jessica Jewell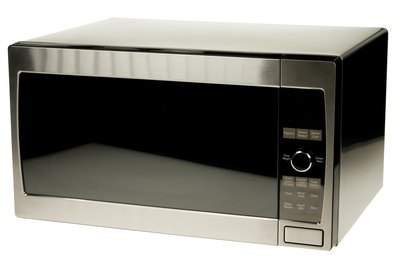 While roaming through the aisles of your local pet food and supply store, you're bound to find a host of pork skin products for your dog ranging in brand, size and price. While these skins are already processed and dehydrated, it is possible to start from scratch with raw pork skin and turn them into dog treats at home by using a microwave.
Step

1
Place fresh, raw pork skins on the microwave-safe rack. Make sure that they are not touching each other or overlapping to insure uniform processing.
Step

2
Set the microwave for 10 minutes at 50 percent power and start the microwave.
Step

3
Remove the pork skins from the microwave after 10 minutes.
Step

4
Transfer the pork skins from the rack to a paper towel with cooking tongs.
Step

5
Wait at least 15 minutes for the pork skins to cool completely before packaging them for storage.