Dog Biscuits Made with White Flour
by Lori Lapierre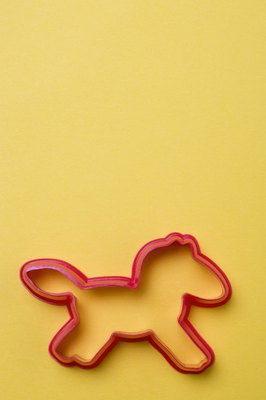 Homemade dog biscuits are as easy to make as cutout cookies. In addition to being healthier for your pet—no additives, preservatives or low-quality ingredients—you can adjust the recipe to accommodate your dog's preferences. And with an endless supply of ingredient add-ins, he won't get bored!
Step

1
Preheat the oven to 350 degrees Fahrenheit so it's ready to go when the biscuits are cut out.
Step

2
Pour the flour into the mixing bowl. Add the salt, egg and broth. Mix with the spoon until the dry ingredients are moistened.
Step

3
Sprinkle flour on a clean counter or cutting board. Scrape the biscuit dough out of the bowl onto the flour. Knead the dough with your hands for about three minutes to form a smooth ball.
Step

4
Roll the biscuit dough out to a 1/2 inch thickness. Use a cookie cutter to press out the dog biscuits in a desired shape.
Step

5
Spray the cookie sheet with baking spray and place the dog biscuit cut-outs on it. Bake the biscuits for 30 minutes at 350 degrees.
Step

6
Remove the cookie sheet from the oven and allow the biscuits to cool for a few minutes. Then, remove them from the tray with a spatula, allowing them to cool on a wire rack.