Dog Training for Postal Carriers
by Daniel Cobalt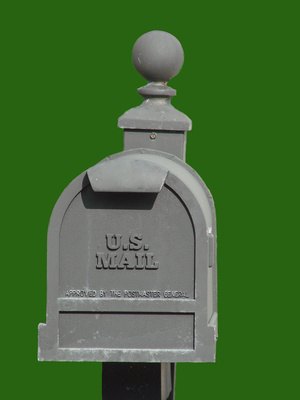 The postal carrier job often brings a carrier in contact with dogs. A dog that is loose, fenced or in the house is a potential danger. The U.S. Postal Service provides training to carriers to help them avoid dangerous situations with dogs.
Significance
According to the United States Postal Service (USPS), over 3,000 postal carriers received dog bites in 2008. Dog bites cost the USPS over 25 million dollars each year, according to the National Association of Letter Carriers.
Awareness
A carrier can decrease danger by watching for loose dogs or signs that a dog lives on the premises, particularly from spring to late fall when dogs are more likely to be outside. Carriers should be aware that a dog in the home could charge through a door or window.
Avoidance
Steps to avoid danger include asking the owner to restrain or kennel the dog before the carrier approaches the residence, filling out the Dog Warning Card and filing reports on loose dogs. According to the USPS, a carrier can refuse service for repeated violations until it is safe.
Confrontation
A carrier can avoid prey drive, the instinct to chase, by not running near the dog. She should stand still facing the dog and place an object, such as a postal bag, between herself and the dog, while backing away slowly. She should avoid eye contact, which a dog can perceive as a challenge.
Considerations
Carries should not pet dogs, and should ask permission before giving treats. Carrying pepper spray or an electronic noise device to repel dogs is advisable.