Homemade Natural Dog Shampoo
by Elle Di Jensen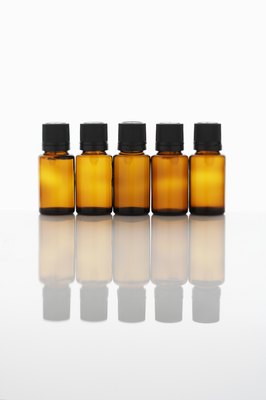 You could have a number of reasons for wanting to lather your pup with a homemade natural shampoo in lieu of a commercially prepared cleaner. You might be concerned about dousing your doggy with all manner of chemical detergents and sulfates that could affect her skin and coat as well as her health. Or maybe you're going green and making your dog's shampoo from natural ingredients appeals to you because you will not only be confident of what you're putting on your dog's hair but what is getting washed down the drain as well.
Step

1
Dissolve the lye in the distilled water in the bowl.
Step

2
Add the remaining ingredients to the lye water and stir with the wooden spoon until thoroughly mixed.
Step

3
Pour the shampoo into the bottle and place the lid on securely.