How to Make Cheesy Dog Treats
by Susan Dorling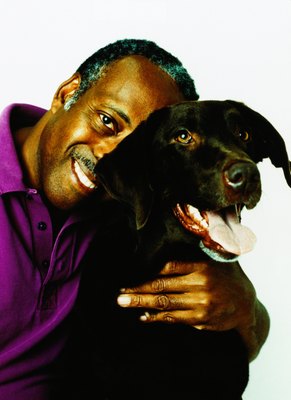 When your best friend's eyes plead "cheese please," whip up a batch of these mouthwatering muffins made with turkey bacon and cheddar cheese. Prepared with people-friendly ingredients and packed with protein, these treats smell and taste so heavenly, you'll be tempted to try one yourself.
Step

1
Preheat the oven to 350 degrees Fahrenheit. Spray the muffin tin with olive oil cooking spray. Fry the turkey bacon until crisp. Let cool, then chop into fine pieces and set aside.
Step

2
Combine the flours, baking powder, baking soda, ground flax seed, parsley, rosemary, cheddar cheese and turkey bacon in the mixing bowl until well incorporated. Beat the egg together with the olive oil in the measuring cup, and pour into the mixing bowl. Mix all the ingredients together until well blended. Add the water, a little at a time, until you have a thin, easy-to-pour batter. Add more water, if necessary.
Step

3
Fill the muffin cups two-thirds full using the ladle to divide the batter evenly. Bake for 20 to 25 minutes or until golden brown. Insert a clean butter knife or toothpick into the center of a muffin to test if they are done -- the knife or toothpick will come out dry when they're ready. Transfer the muffins to a wire rack to cool. Store in an airtight container in the refrigerator for up to three days.