How to Make Easy & Quick Dog Treats Without Cooking
by Susan Dorling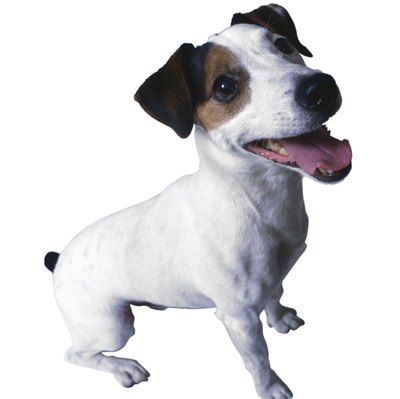 From peanut-butter-stuffed toys to fresh fruit and vegetables, no-bake dog treats are the perfect choice for when you're short on time, or don't feel like cooking. Packed with nutrients and a snap to prepare, these mouth-watering sunflower butter balls are sure to get rave reviews from your best friend.
Step

1
Combine the milk and peanut butter in a food processor or mixing bowl and blend thoroughly. Add the oats and oat bran a little at a time and stir well to ensure all the dry ingredients are thoroughly coated in the nut butter.
Step

2
Add cinnamon and honey, and mix until all the ingredients are well-incorporated. Scoop out bite-size pieces with a tablespoon and roll into little balls.
Step

3
Place the nut butter and oat balls on a parchment paper-lined baking sheet or tray. Refrigerate for one hour before serving.