What Is the Purpose of the Therapy Dogs International Test?
by Elizabeth Muirhead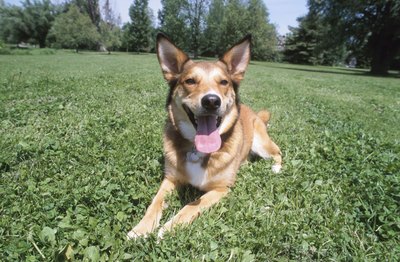 Therapy Dogs International provides a standard for dogs who visit nursing homes and hospitals as therapy animals. The organization tests dogs in scenarios such as being around strangers and wheelchairs. Dogs and their handlers who pass the test become part of the largest therapy dog organization in America.
TDI Testing
TDI puts your dog through her paces before she passes, making sure she is well attuned to commands such as "Leave it." Dogs are also tested to ensure they work well in a group and on their own. Dogs who pass the test show that they can be trusted to enter care facilities, hospitals, schools and libraries. If you wish to take part in programs like Tail Waggin' Tutors with your furry friend, most locations will require your dog to be certified as a therapy dog.
Photo Credits
Hemera Technologies/AbleStock.com/Getty Images