How to Sew a Fleece Dog Bed Pattern
by Connie Jankowski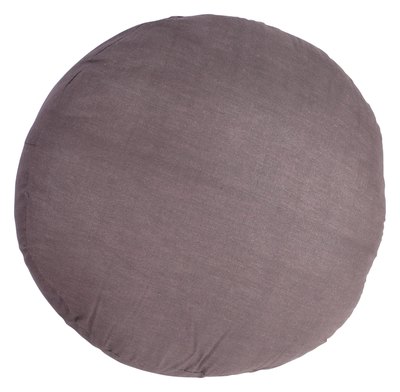 Everyone needs a comfy place to relax and snooze, and your dog is no exception. Dogs need a bed that will cushion them and keep them warm. They like the security of having a bed that hugs them on their sides while they lie on it. You can make a bed, or several beds, for your dog, using basic pillow-construction techniques. Making a bed allows you to customize fabric choices and fit the bed to your dog's exact size to achieve that snuggle effect. You can make a dog bed in hours that will comfort him for years.
Step

1
Measure your dog's height at the shoulder, and double that number. If your dog is 14 inches tall at the shoulder, make a circle pattern of 28 inches' diameter. Cut a paper circle from tissue paper or newspaper in the size you have measured.
Step

2
Pin the paper pattern on the fabric and secure with pins, then cut two circles from the heavy fabric, and one from the fleece. Also cut a circle from the foam, if that is your stuffing of choice.
Step

3
Lay the fabric circles on top of each other, with the fleece as the middle layer. Pin edges around the outside of the circle.
Step

4
Sew the edges of the circle, making a 5/8-inch seam, leaving an opening of about 1/4 of the edge. Serge or zigzag the edges for reinforcement.
Step

5
Turn the circles inside-out, with the seams inside and the fleece on top.
Step

6
Insert stuffing -- foam, polyfill or other material of choice -- into the bed casing, and pin the opening closed. Hand-stitch where you have pinned to finish the closing.