How Often Should I Give My Dogs the Rabies Vaccine?
by Elizabeth Muirhead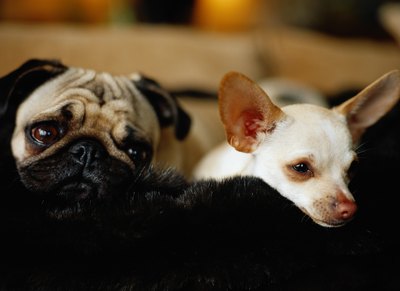 Your dog should always have a current rabies vaccination. The duration of Fido's rabies vaccine depends on legal restrictions. Rabies vaccines typically last one year or three years, and your veterinarian can review local guidelines with you.
Vaccination
The American Animal Hospital Association regularly updates canine vaccination guidelines, which state that dogs should initially receive their rabies vaccination as a puppy. Your dog needs to receive a booster within one year of the initial vaccine. The duration for the booster is one or three years, depending on laws and the vaccine manufacturer's warranty. If Fido is not vaccinated appropriately, he may need to receive vaccines more frequently than every three years.
Photo Credits
Ryan McVay/Photodisc/Getty Images
Trending Dog Behavior Articles