Hemera Technologies/PhotoObjects.net/Getty Images
Everyone needs a comfy place to relax and snooze, and your dog is no exception. Dogs need a bed that will cushion them and keep them warm. They like the security of having a bed that hugs them on their sides while they lie on it. You can make a bed, or several beds, for your dog, using basic pillow-construction techniques. Making a bed allows you to customize fabric choices and fit the bed to your dog's exact size to achieve that snuggle effect. You can make a dog bed in hours that will comfort him for years.
Step 1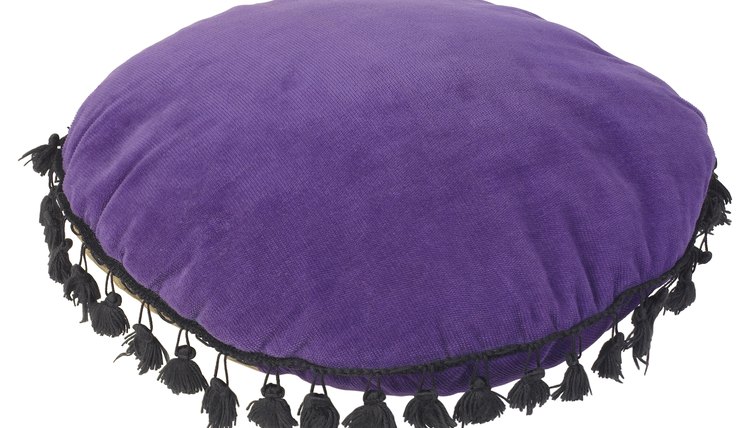 Hemera Technologies/PhotoObjects.net/Getty Images
Measure your dog's height at the shoulder, and double that number. If your dog is 14 inches tall at the shoulder, make a circle pattern of 28 inches' diameter. Cut a paper circle from tissue paper or newspaper in the size you have measured.
Step 2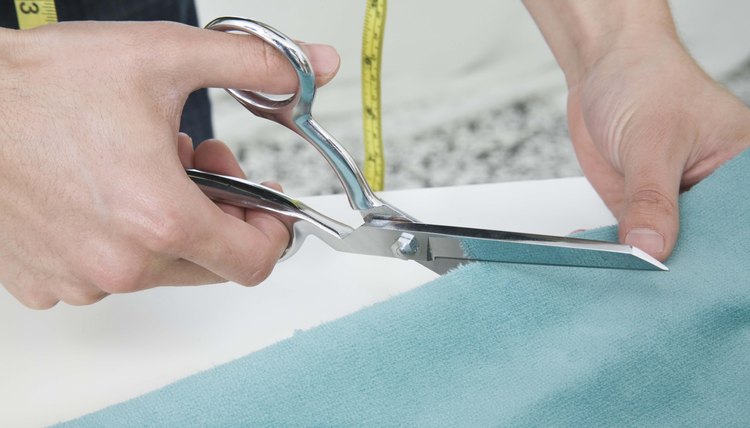 Jupiterimages/Brand X Pictures/Getty Images
Pin the paper pattern on the fabric and secure with pins, then cut two circles from the heavy fabric, and one from the fleece. Also cut a circle from the foam, if that is your stuffing of choice.
Step 3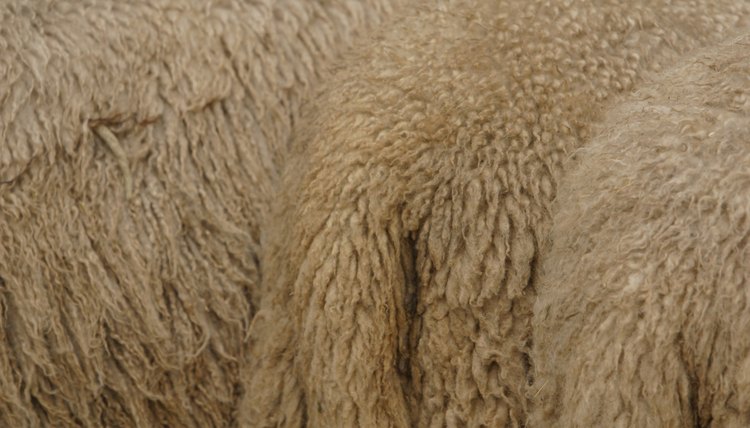 Hemera Technologies/AbleStock.com/Getty Images
Lay the fabric circles on top of each other, with the fleece as the middle layer. Pin edges around the outside of the circle.
Step 4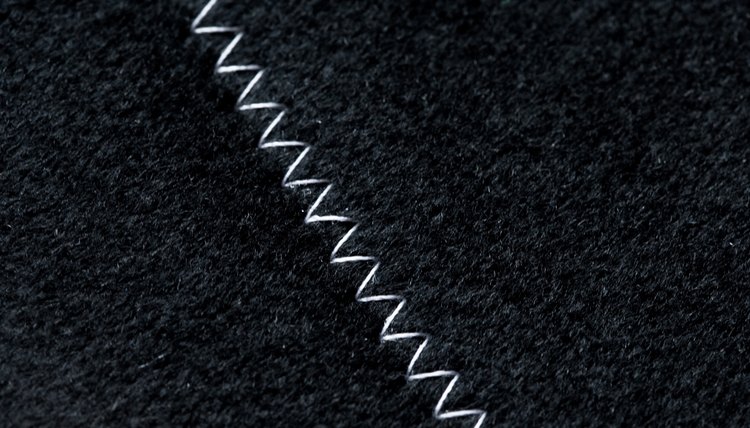 Jupiterimages/Photos.com/Getty Images
Sew the edges of the circle, making a 5/8-inch seam, leaving an opening of about 1/4 of the edge. Serge or zigzag the edges for reinforcement.
Step 5
Turn the circles inside-out, with the seams inside and the fleece on top.
Step 6
Insert stuffing -- foam, polyfill or other material of choice -- into the bed casing, and pin the opening closed. Hand-stitch where you have pinned to finish the closing.
Be careful to manage sewing supplies around dogs. Some will steal pins or fabric pieces and swallow them.
If you're an advanced sewer, add a zipper or buttons at the closing site so you can remove the foam filling during washing.

Piping at the seam adds a professional look but can be difficult for beginners. If you choose to add piping, start at the pinning step and catch the edges of the pipping in the seam.

For a little fun, add decorations such as fringe, appliques or other items. Sew to the sides or top of the bed.
Items You Will Need
Fabric -- amount depends on the size of your dog -- fleece for the top, and stronger fabric for the bottom
Thread
Stuffing -- foam pieces, fiber-fill or other stuffing
Sewing machine
Serger -- optional
Tissue paper or newspaper
Tape measure
Marking pen
Scissors
Hand-stitching needle
Straight pins
Zipper, buttons, piping, decorations (optional)
Hemera Technologies/PhotoObjects.net/Getty Images